You can continue to use the BBOX3(v+) router from Proximus with our service.
Connect modem
For VDSL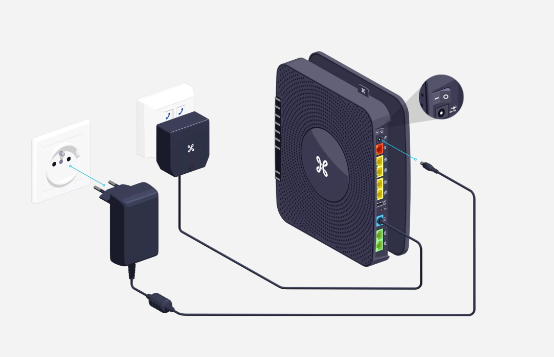 For FIBER
Connect the Ethernet cable to the GE1 port of the FIBER modem and connect it to the red WAN port on the back of the BBOX.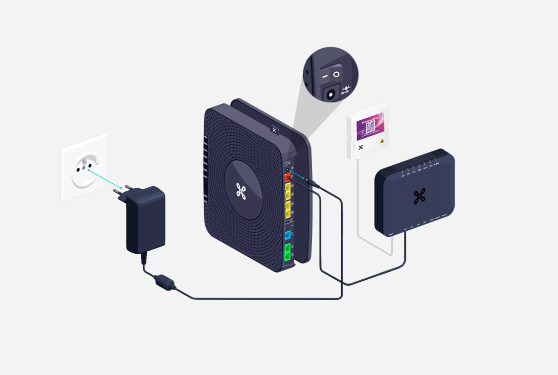 Set up your internet user
Open your web browser (Internet Explorer, Safari, Chrome, Firefox, …) and type http://192.168.1.1 in the address bar.
The BBOX router is protected with a password. The password can be found on the sticker on the bottom of the device.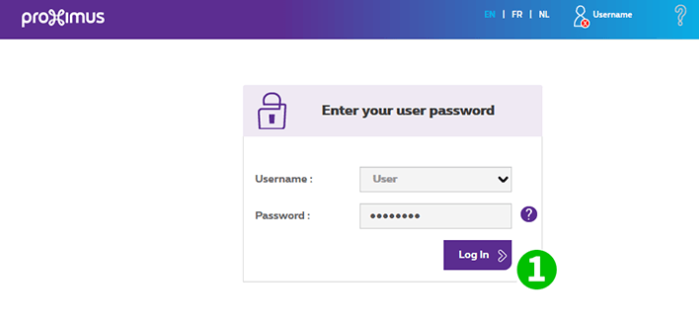 Select Network Connection. Click on the Internet section.
Under Username and Password enter your internet user and password.
Set PPP enable to ON and check that VLAN is set to 10.