Mesh WiFi bundle, increases your WiFi range.
Wifi Mesh gives you a better internet connection in all corners of your home. This technology is currently a central theme in home networking. The good thing is: with FRITZ! do you already have Mesh at home!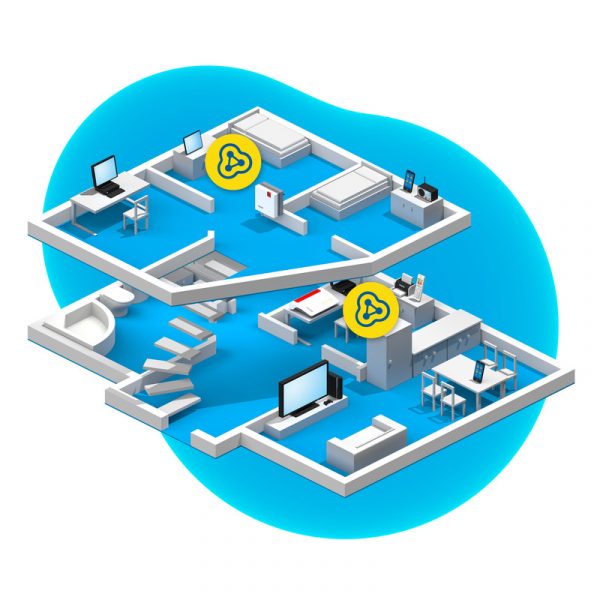 Mesh – what is that anyway?
One WiFi network in a home is not always powerful enough. In some rooms, the WiFi internet becomes slower or cuts out occasionally. Mesh works like this: devices create Wi-Fi networks in different places and combine them into a single network, like meshes in a net. Conveniently, the entire Wi-Fi network only has one name and one password.
The Mesh central unit is always your FRITZ!Box. You can easily add other devices if you wish:
✓ FRITZ!Repeater: extends a WiFi signal.
✓ FRITZ!Powerline devices with WiFi: uses the electricity cables as a connection between Powerline devices, whereby one or more Powerline devices transmit a WiFi signal from the place where they plug into the socket.
✓ A 2nd FRITZ!Box can work as a Mesh Repeater.
Very easy to install.
You can install your Mesh network by pressing the connect/WPS button on both Mesh devices.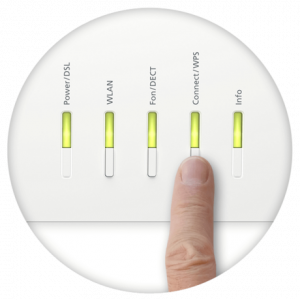 A clear overview and management of your Mesh home network
The home network overview has been expanded with a Mesh overview that shows which FRITZ! devices are active and via which Mesh device your smartphone, tablet, laptop or game console is connected. Do you want to offer guests internet, safely separated from your home network? With the FRITZ!Hotspot, one click is all it takes. In addition, you can automatically deactivate the WiFi at night, uniformly for all FRITZ! devices.